Promote Your Business with Adjyle's Facebook Coupon App
There is no per coupon usage fee and you keep 100% of the value of your coupon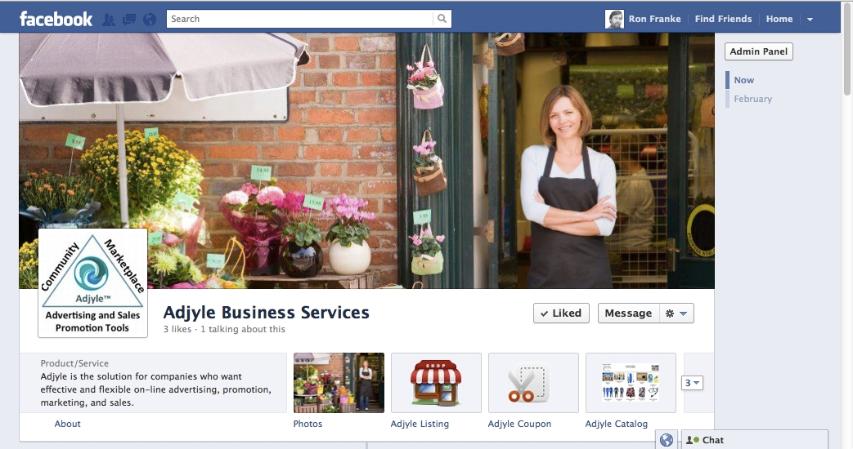 Example of Using Adjyle's Facebook App on Adjyle's Fan Page






Promote Your Business on Facebook



Engage your customers more easily on Facebook. Promote sales by creating Coupons using Adjyle. The Coupon App has numerous benefits, such as a Fan Gate. In order to view your coupon on Facebook your customers must first Like your Fan Page. The Adjyle App checks to see if the Facebook user already Likes your Fan Page, if so, the coupon is presented. If not, then a notice is displayed requesting that they first Like your Page. Once they click the Like button the coupon is displayed. Of course once a Facebook fan Likes your page when you share future coupons the coupon will appear in their News Feed.



Adjyle's Unique Promotional Benefits



Adjyle gives you true advertising, marketing, and business flexibility, for example:

Easily share your public coupons on your Facebook Fan Page.
App Fan Gate to help build your business fans and promote your business.
Quickly edit your coupons from Facebook.
To view your coupon a Facebook user must Like your Page before seeing the coupon.
You keep 100% of the value of your coupon.
You pay no service fee per coupon.
You retain exclusive access to your customer information.
No double branding of coupons.
No content data mining.
No customer ranking or comments about your business or promotional items.