Adjyle's City Scene
Have fun. Make a scene. Let everyone know what's happening in your city.

Make a scene when you write about an upcoming event in your city. Let people know about what's happening in your community. Post your Scene on Adjyle City.

Talk about exciting and important community events, such as a festival, community gathering, fundraiser, parade, group activity, party, and community concert. City Scene's can be posted by any Adjyle member.

City Scenes are displayed on Adjyle City which is the gathering place for city events, activities, business information, and offerings.



Join Adjyle. Have fun. And make a scene!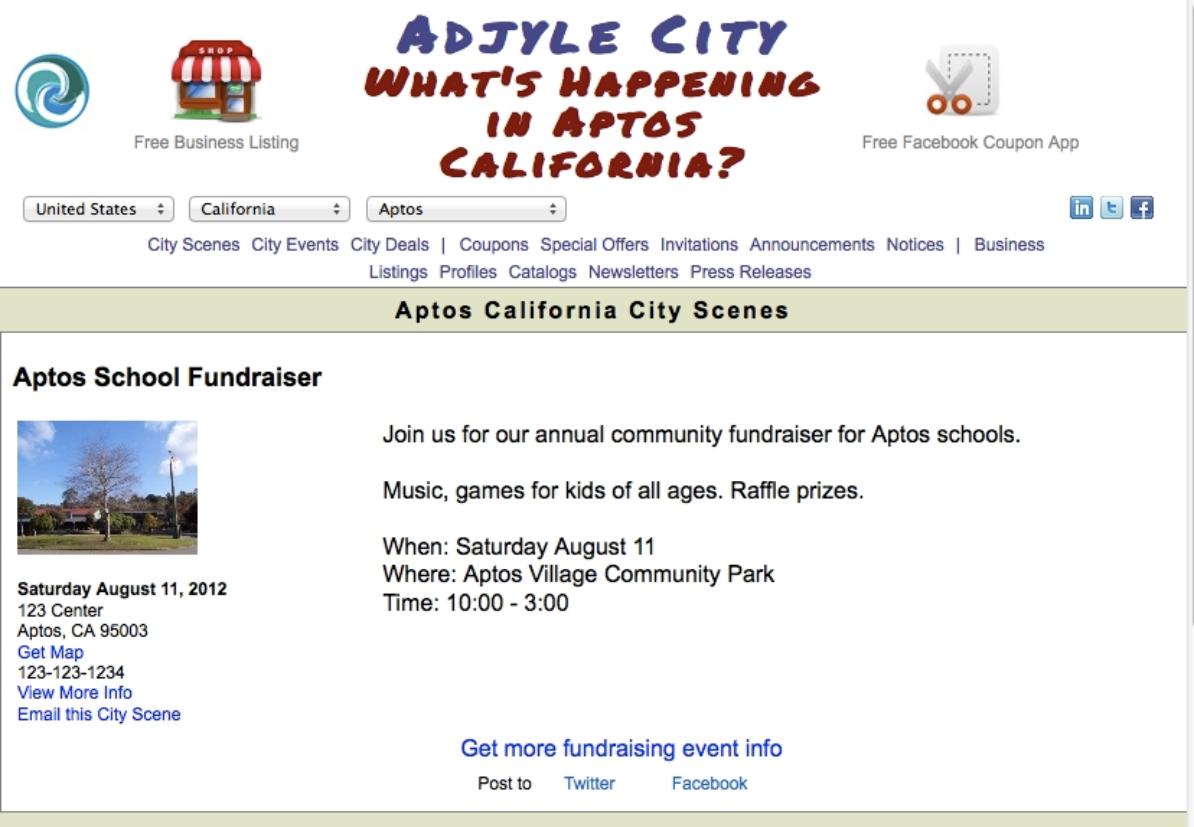 Adjyle City with the Example City Scene